Department of Rehabilitation Medicine
Introduction
Professor & Chairman:

Toshiyuki Fujiwara

E-mail:

TEL :

(03)3813-3111 Ext.3577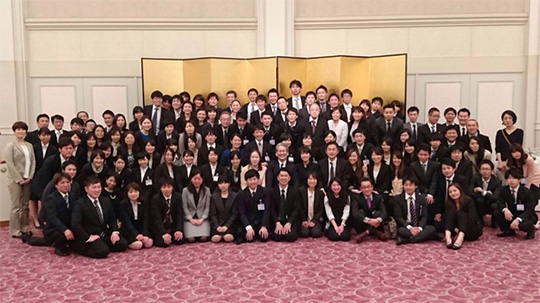 History of our department and mission
The Department of Rehabilitation Medicine is the youngest department of this university at this moment. Rehabilitation medicine isn't only related to motor related disabilities as it was thought previously.
Related to the increase of age population, the importance of the primary and secondary prevention is demanding in apparently healthy persons.
Moreover the number of patients with chronic disorders among these populations is increasing. Their problems are not only restricted to limb movements, but also sensory organs such as vision and auditory systems, and also higher cerebral activities. Most of them are not always curable and changes in living conditions may be necessary with the help of devices and social services such as long-term care insurance. Because rehabilitation medicine and its philosophy is strongly related to human as an independent social-being, we have to say that the knowledge and techniques of rehabilitation should be related and influential to many clinical departments of Juntendo university which are seeing these patients. Because of limited period of admission as long as 14 days on average, we couldn't accomplish the aim of independent living sometimes. But, from now on, we are going to build collaboration within this and other related hospital and different disciplines. "The continuum of service from Juntendo hospital to society" is our one of aims. We welcome to students and persons with specialties who are interested in our objectives.

To Page Top