Norio Komatsu
Chair and Professor of the Department of Hematology
Juntendo University Graduate School of Medicine
Hello, I am Norio Komatsu of the Department of Hematology, Juntendo University Graduate School of Medicine.
Our research focuses on calreticulin one of the molecules that lead to the development of a blood cancer.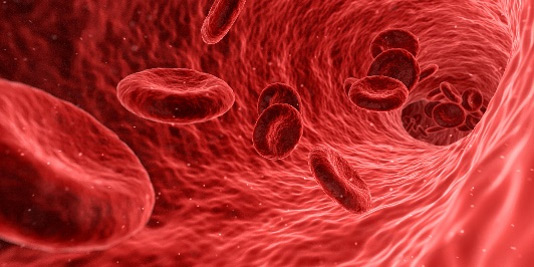 Myeloproliferative neoplasms are a group of diseases, which is caused by an abnormality occurred in the blood species called hematopoietic stem cells or blood stem cells. It is a blood cancer associated with abnormal increases in one or more mature blood cells.
Representative diseases include chronic myelogenous leukemia with increased leukocytes; polycythemia vera with increased red blood cells; essential thrombocythemia with increased platelets; and primary myelofibrosis with a fibrosis in the bone marrow.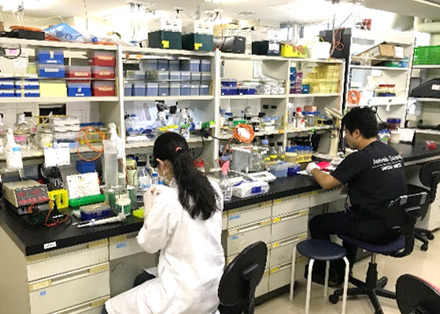 In 2013, two groups simultaneously reported that calreticulin gene mutation was commonly found in a subset of patients with essential thrombocythemia and primary myelofibrosis .
Normal calreticulin is accumulated in the endoplasmic reticulum in cytoplasm, and acts as a molecular chaperone to shape newly synthesized proteins.
We discovered that the calleticulin mutant specifically binds to the thrombopoietin receptor MPL and permanently activates the signal of platelet production to produce excess platelets.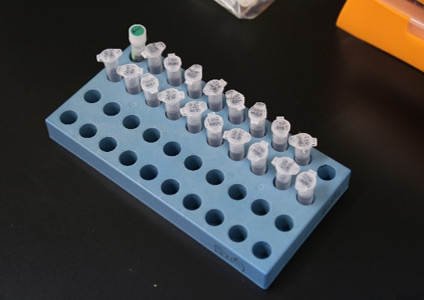 In 2016 we published our results in the Blood Journal, the top journal in the area of hematology.
Our paper was later selected as one of the top papers out of more than a thousand papers published in Blood in 2016.
In this study, we uncovered the molecular mechanism how the mutant calreticulin binds to MPL and activates the downstream signals.