PROFILE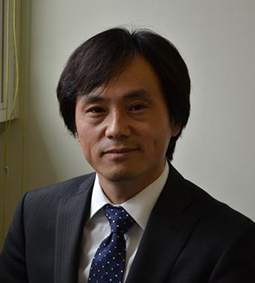 MITA Toshihiro, M.D., Ph.D.
---
Department of Molecular and Cellular Parasitology (Tropical Medicine and Parasitology)
Short Biography
1998

Assistant Professor, Department of Gastroenterology and Hepatology, Tokyo Jikei Medical University

2005

Lecturer, Department of International affairs & Tropical medicine, Tokyo Women's Medical University

2012

Professor, Department of Molecular and Cellular Parasitology, Juntendo University Faculty of Medicine
Keywords
Tropical medicine
Malaria
Drug resistance
Genetics
Molecular epidemiology
Main Research Topics and Interests
Clarification of novel evolution process for drug-resistant malaria using a molecular population genetic approach
Development of new genetic markers for malaria parasite that cause antimalarial resistance
Elucidation of world-wide population structure of malaria parasites and it's relation to global malaria control
Construction of a simplified mathematical model that can predict the future status of antimalarial resistance
Development a novel innovative tool for malaria genetics, which can accelerate the efficient identification of genes involved in novel phenotypes of interest like drug resistance
Publications (in English)
Original Articles (49)
Review Articles (5)
Books (2)
Total Impact Factor (189.46)
Citation Index (912)
Recent Main Publications
J Infect Dis, 2014; 209: 130-139.
Nat Genet, 2012; 44: 1051-1055.
J Infect Dis, 2011; 204: 1980-1988.
Other Specific Comments
I have been addressing the global issue of drug-resistant malaria mainly using novel field-based molecular approaches. My personal motto is "an inventive point of view" that makes our life as a researcher more interesting.
Link