Laboratory of Cell Biology
Staff
Chief:

Masatsugu Oh-hora (Associate professor of Biochemistry)

Assistant:

Akemi Koyanagi

Assistant:

Tamami Sakanishi
Introduction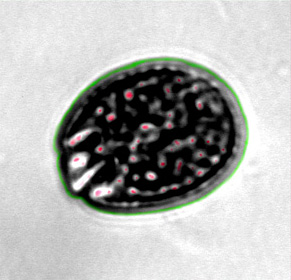 The Division of Cell Biology is a mainly specialized in cell culture and related research.
We provide equipment and necessary materials for the experiments such as analyzer of the cell surface antigen, FACS, etc.
In addition to the provision of laboratory space, we also kindly give researchers advice and necessary information, technical as well as theoretical, for the experiments.
Contact us
2-1-1 Hongo, Bunkyo-ku, Tokyo 113-8421, Japan
5th Floor North, Building A
TEL: 03-5802-1112 (Direct line)
03-3813-3111 ext. 3624
E-mail: cellbiol@juntendo.ac.jp

To Page Top